https://i-d.vice.com/fr/article/gyzkn9/une-nouvelle-expo-rend-hommage-a-la-new-wave-parisienne-des-annees-80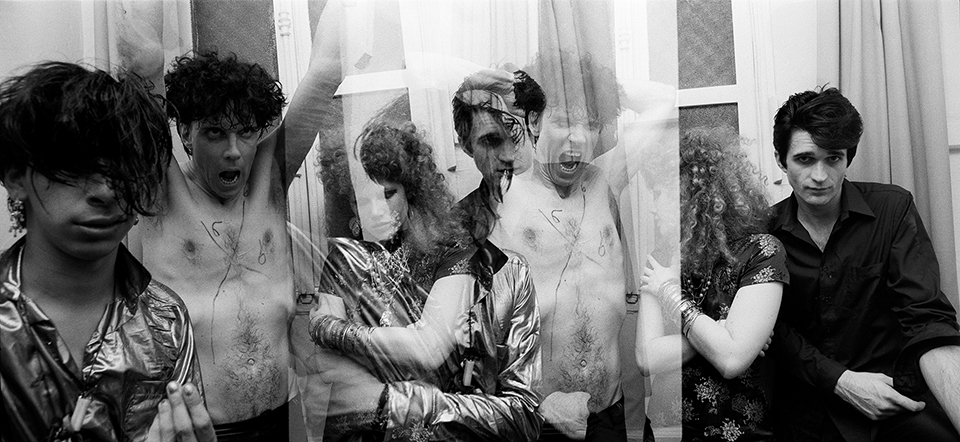 The Cramps, backstage Bobino, Paris, 1981. © Jeanluc Buro
A new exhibition pays tribute to the Parisian New-wave of the 1980's
Photographer Jeanluc Buro immortalized the youth of Parisian underground heroes and some of their Anglo-Saxon masters, from The Cure to Alan Vega.
As brief as it was, the 1976 punk explosion ignited many fires whose embers still warm us today. At the turn of the 70s and 80s, music regenerated itself in a crazy way by taking multiple directions that were all placed in the same bag: the new-wave. An entire generation that had survived the dead-end of the no future opened up new perspectives by imposing its own means of production and expression. Fuelled by the precept of "do it yourself", it marks a creative liberation from which we still benefit almost forty years later. At the time, the photographer Jeanluc Buro – a coquettish spelling to which our man is attached – felt the wind turning and the excitement of this world in reconstruction. For months, he lowered his objectives to the heart of the Parisian underground where young artists, singers, musicians and actors rubbed shoulders, and some began, for some, to climb to the top, like Etienne Daho or Indochine.
The exhibition Objectif Alternatif, which is being held in Paris from 24 October to 8 December( French link ), pays as much homage to his work of the time as to those rock heroes from the shadows who did not all manage to escape it.
"The 1980s were very successful because they led to the proliferation of media through an alternative press, fanzines, free radio stations… This created new broadcasting opportunities, with the encouragement of self-management, self-determination, self-production…" emphasizes Isa Carol Horiot, curator of the exhibition. It is in the shadow of the sometimes cursed actors of this vast renovation project that Jeanluc Buro literally lived – as evidenced by the impressive photographic archive he extracted from the storage space where his negatives had been stored for three decades. Passionate about this period, Isa Carol Horiot woke them up and extracted what would become the heart of the exhibition Objectif Alternatif, seduced by the photographer's personality and by what her work reveals about this unique moment. "Jeanluc is a very discreet person who has been everywhere. What interested me was that he published very little, never exhibited, except during this period through fanzines, and that he had an unlimited curiosity. He would interfere in any environment, even if it meant putting himself in danger in places like the Pali Kao factory, which did not have a good reputation before becoming a major artistic and cultural centre," she explains. This gothic rock fan then decided to go down into the bottomless pit of this photographic treasure.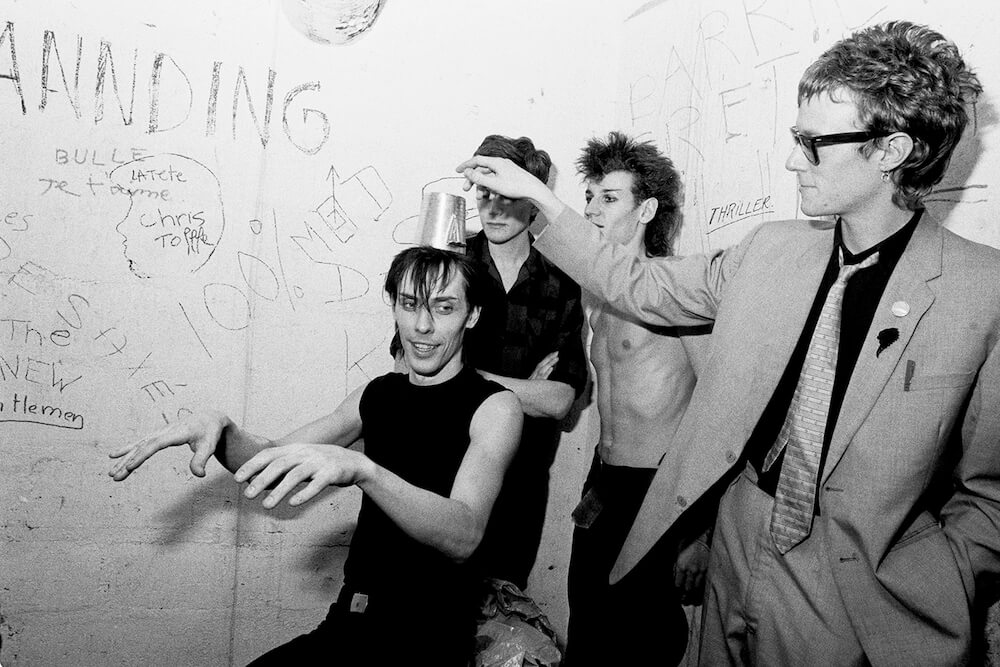 "I was like an archaeologist discovering an excavation area. I digitized 2000 negatives, analyzed contact sheets… When I saw names, the adrenaline started to rise, like when I discovered the band Bauhaus that I would have dreamed of seeing in concert. I also had to do some identification work because Jeanluc didn't remember all the heads: an analysis of the images and a huge documentation work but which excited me a lot. For example, Tai Luc of La Souris Déglinguée confirmed to me that it was Helno of the Green Negresses who was seen writing "Lucrate Milk" on the glass of a café. I had recognized him but was not sure. In the end, my work was like a real investigation. »
To discover these rare or often unpublished photos of Alain Bashung, Indochine, Rita Mitsouko, Etienne Daho, Starshooter, Elli Medeiros or Taxi Girl, under the benevolence of "old" people like Téléphone, is to attend the birth of the new pop guard who will squat in the Top 50. Faithful to the hard-line, groups like Oberkampf and La Souris Déglinguée show the repercussion of punk on the future wave of alternative French rock from which the Négresses Vertes will emerge. On the new-wave side, the photos of Edith Nylon, the Tokow Boys and especially, the Marquis de Sade, show that those who were called "Jeunes gens mödernes" shared the same networks thanks to the same references, from Velvet Underground to Kraftwerk and Sex Pistols. "The exhibition shows the interesting mix of this period, the eclectic side of all the musical communities that cohabited more or less well, often with friction, despite the musical, clothing or hair affinities that could link them," notes Isa Carol Horiot.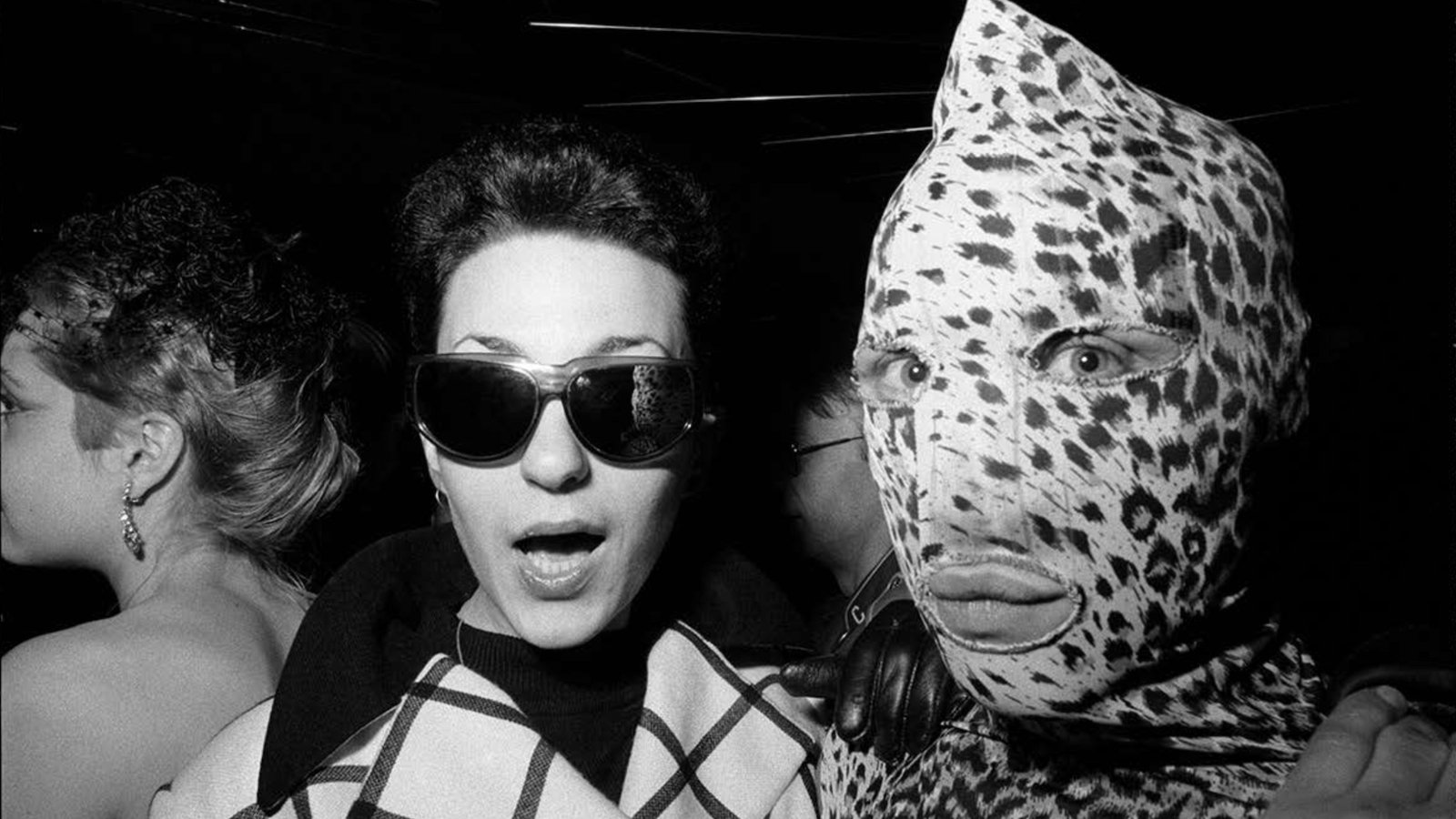 Thus we meet, both at the level of the public (neo-romantic, punks, skinheads, mods) and influential Anglo-Saxon artists (The Cramps, Bauhaus, The Cure, New Order, Throbbing Gristle, Virgin Prunes, Meteors, Klaus Nomi, Alan Vega), outstanding personalities and extravagant looks that all found their place in the same small galaxy of clubs and halls where Jeanluc Buro seemed like an ice cube in vodka – and a fish in the water. According to Isa Carol Horiot, this freedom of movement would be impossible today: "There were fewer constraints on access and photos, everything was unlocked. His photographs show it: he had total proximity, a dialogue, a unique relationship with the actors of the time. It is this heat that is important to restore, as well as the role of transmission that Jeanluc himself had. »
To these years, which are reputed to be cold in terms of musical or graphic trends, the exhibition responds with warmth and astonishing ease of shooting in the heart of the rooms and backstage. At the Palace, at the Rose Bonbon at the Rex Club, the revival of pop-rock is part of a festive club spirit that paves the way for an ever more danceable path to the explosion of rave culture, house and techno. "The clubs offered new music promiscuity that you can no longer have. They were places of freedom, with ultra-special, sometimes experimental, programming. It was also in the 1980s that temporary autonomous zones were created, the first industrial wastelands invested in factories transformed into free spaces of creativity such as Pali Kao or WW 91 Quai de la Gare. »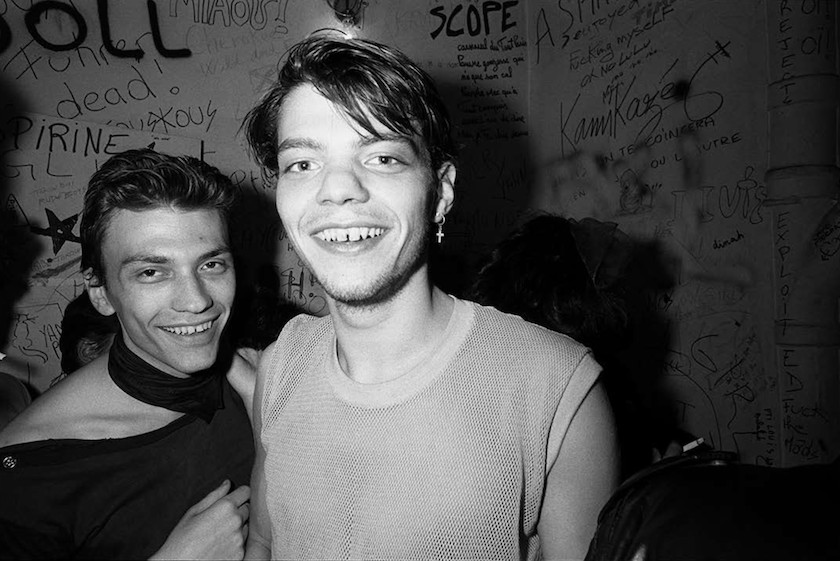 Jeanluc Buro's work demonstrates how the Parisian night then becomes open and cheerful for straight people and homosexuals alike, in a carefree atmosphere that the AIDS years will break. "A lot of people were opening clubs. That's how I met Jeanluc during the 120 Nights, a club that had no filtering at the entrance. This place was one of the first ephemeral places, which actually lasted only 120 nights in 1983 and 1984. Eric Rohmer shot sequences of the film Les Nuits de la Pleine Lune. He was also one of the first to program cold-wave, to play Alan Vega, Cabaret Voltaire… Everyone could come there, it gave amazing parties with a mix of genres never seen before. »
Thus, a whole fauna crossed paths at random during the night walks that the exhibition curator illustrated by the presence of Coluche or a Gainsbourg accompanied by a Charlotte who was still a teenager. "Both were agitators of ideas and in both filiation and transmission. In addition, they cultivated a provocative side that was well in tune with the times. "Rock critic Alain Pacadis and actress Pauline Laffont are also among those stars that faithfully gravitated around the burgeoning French new-wave scene. But to burn life at all ends, some people quickly charred themselves, especially because of hard drugs where many will get lost and often sink. If Jeanluc Buro captures the madness of these years, he also captures the darkness that will lead to uncontrolled slippages or road departures.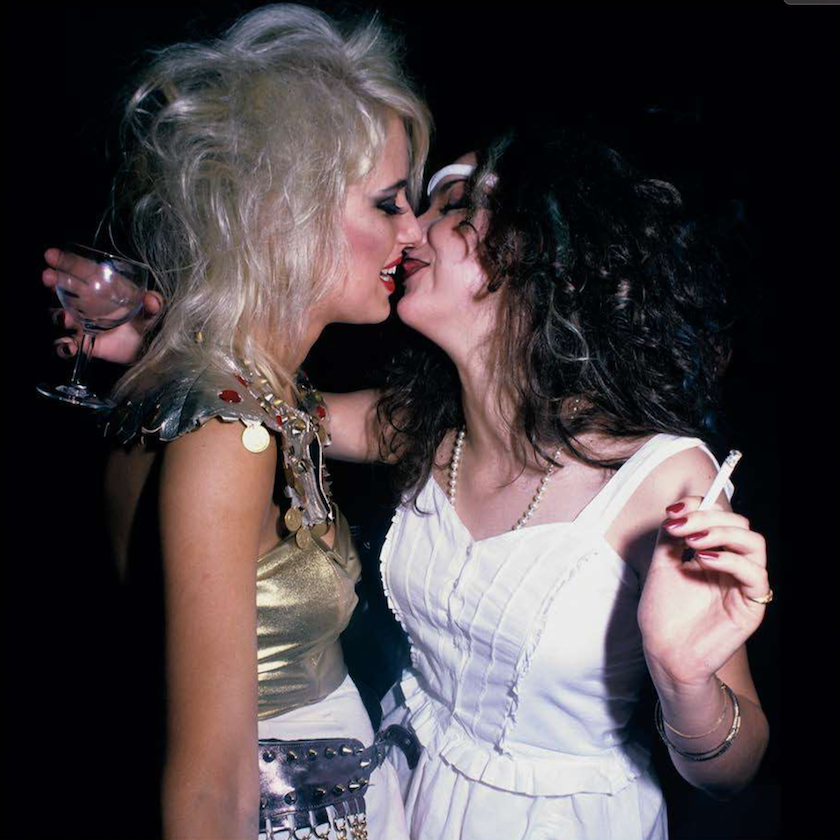 While the punk operation stamped punk at "Bon Marché"store has finally put its garlands away, Objectif Alternatif gives thanks to times of sincerity and naivety. Here, no expensive shoes in which their creators have taken care to drive nails to play it rebellious, the real spice of our heroes are played daily, day and night, in a permanent Russian roulette for some. "I sought to bear witness to this generation before its total extinction, in a desire to protect documents, archives, and images of this period. The exhibition was, therefore, all the more necessary as many artists had died, such as recently Philippe Pascal of Marquis de Sade and Laurent Sinclair of Taxi Girl. It is, therefore, a work of memory on artists who interest me as much as on those moments just before they became famous. »
Objectif Alternatif also initiates future earthquakes such as the omnipresence of hip-hop culture with the graffiti artist Futura 2000. At his side, the transition between the former punks and the children of rap is ensured by The Clash who had already melted reggae, dub and ska into his rock. "It was interesting to show them because this pivotal period also saw the emergence of new cultures such as street art, hip-hop and urban art. "Beyond all those artists who sometimes fell for France to whom it offers a poignant tribute, the exhibition celebrates above all a period full of life, innocence and carelessness, that all those who have gone through it would dream of finding again. This has been made possible musically over the past twenty years with the incredible work of republishing all the treasures of the time, which have become references for synth-wave, electroclash or cold-wave revivals. And for a few weeks during Jeanluc Buro's exhibition, guaranteed without nails.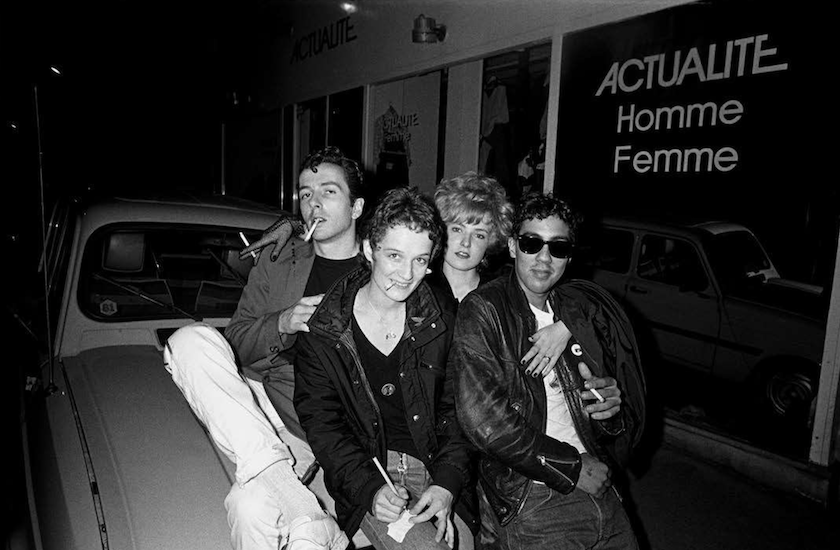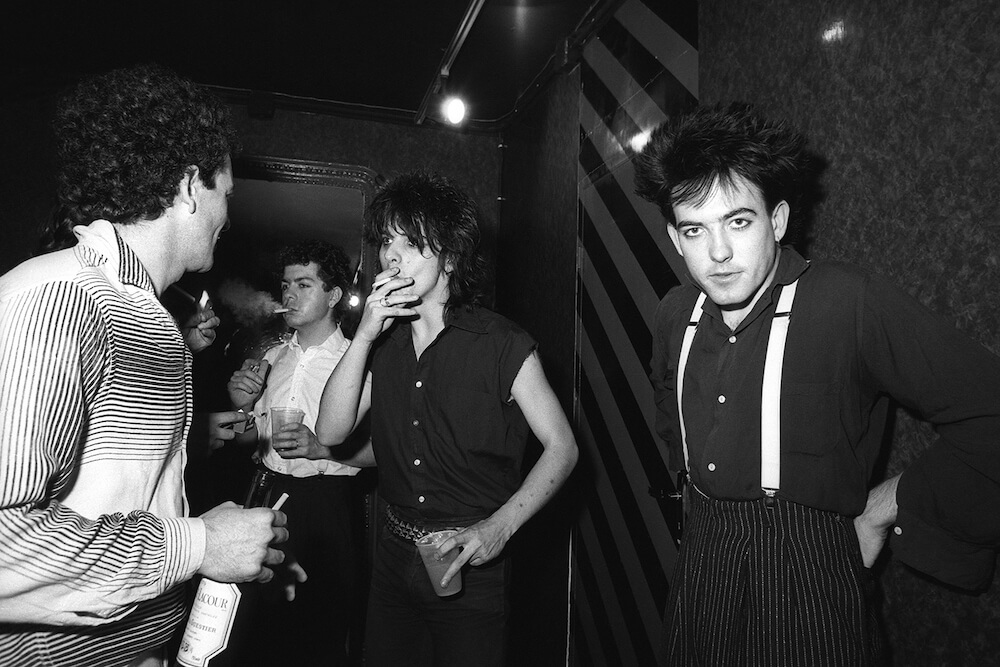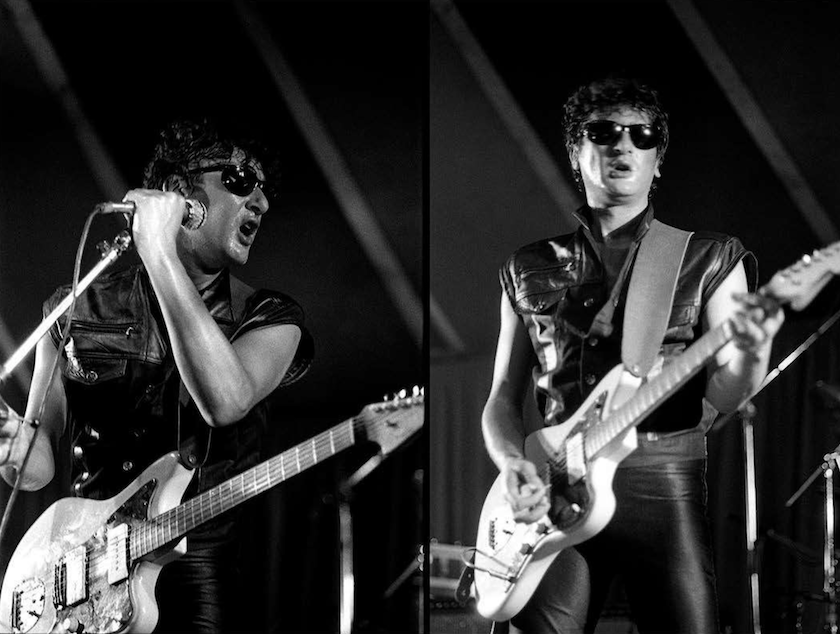 Exhibition from Thursday 24 October to Sunday 8 December 2019
Galerie Hors-Champs, 20 rue des Gravilliers 75003 Paris,
Tuesday to Sunday from 1 pm to 7 pm
Retrouvez i-D sur Facebook, Instagram, Twitter et Flipboard.