October, November 2019: Hors-Champs gallery present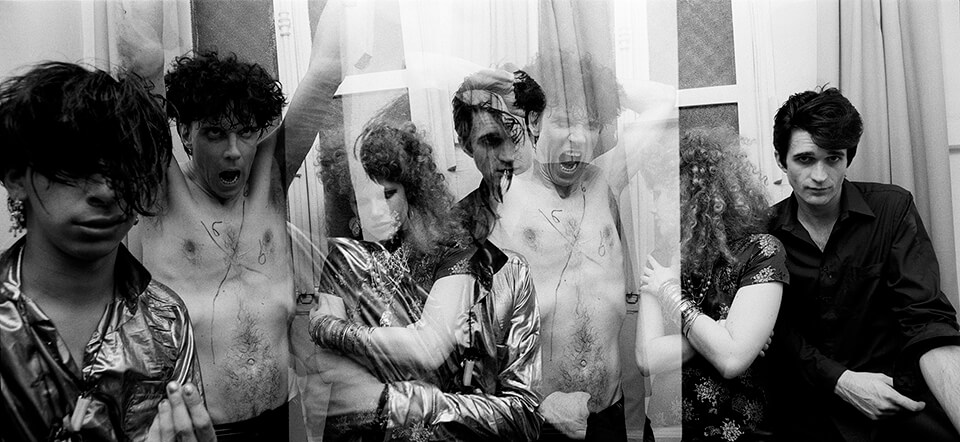 The Cramps ,Bobino's Backstage  1981  June 6Th, Lux Interior, Poison Ivy, Nick Knox, et Kid Congo Powers, Double argentic exposure 
Objectif Alternatif
Jeanluc Buro's Photographs
Curator Isa Carol Horiot
Exhibition from Thursday 24th to Sunday December 8th 2019
First monographic exhibition through the lens of Jeanluc Buro, based on a selection of photographs taken in the 1980s, focusing on main sites of Parisian nightlife, the craddle of the French and international alternative scene and its emblematic artists.
This presentation reveals almost all of the original visuals that emerged from negatives that had remained unexploited until then.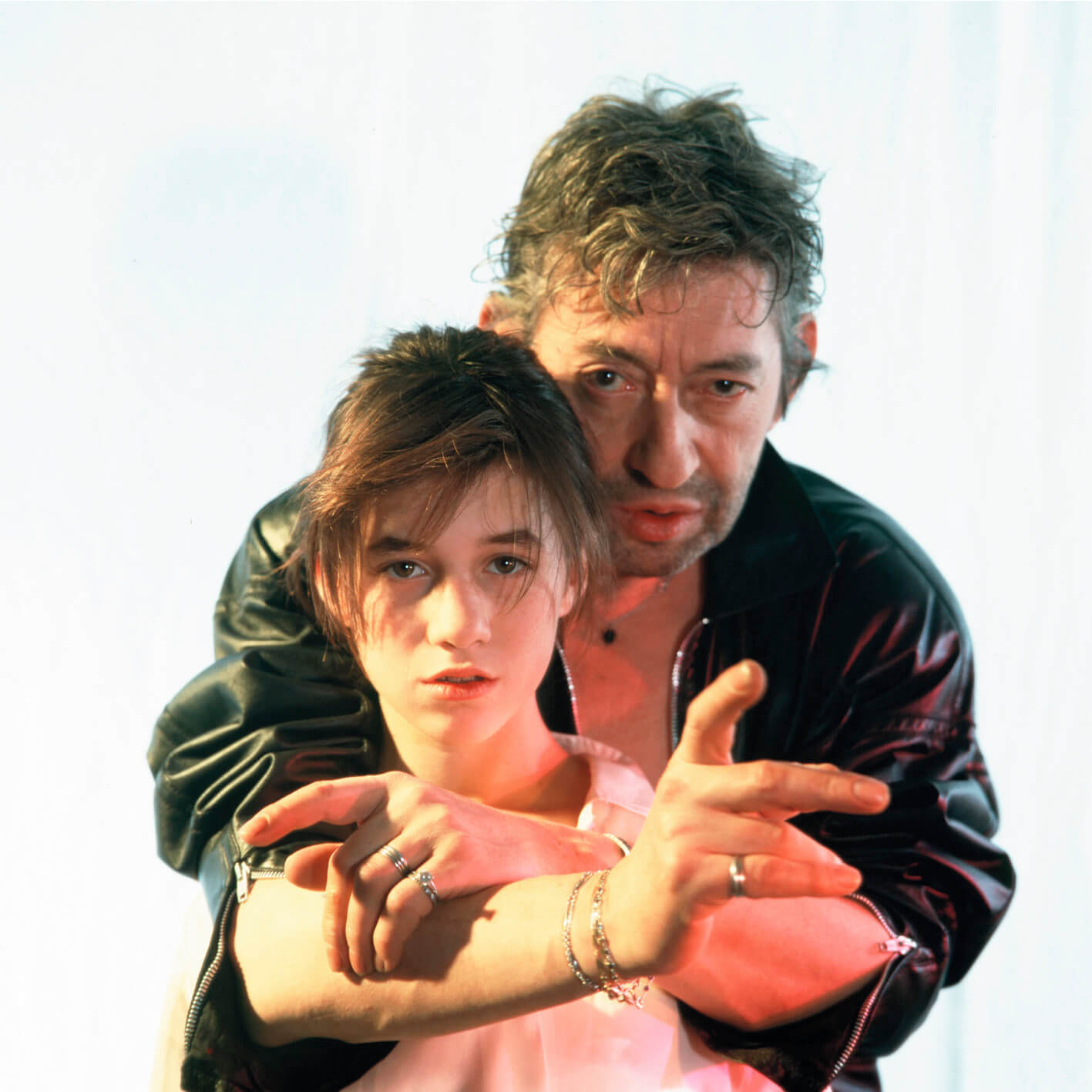 Charlotte et Serge Gainsbourg, pour la sortie de l'album Charlotte for Ever, 1986
His rendering of Black and White silver-based is inspired by cinema and the masters of humanist photography.
Jeanluc Buro took evening courses at the IDHEC (Institut des Hautes Études Cinématographiques) given by the famous chief operator Henri Alekan (from La Belle et la Bête by Jean Cocteau to Les Ailes du Désir by Wim Wenders) who introduces him to the science of light. Jean Dieuzaide (founding member of the Rencontres de la Photographie d'Arles) taught him the art of black and white printing.
After a period of studio assistance, he devoted his first years as a photographer to fixing the memory and face of the Paris underground scene.
His lens leads us inside the backstages, after the hysterical Cramps' concert in Bobino, the Cure concert at L'Olympia or shares intimate moments with Bauhaus and Taxi Girl at Rose Bonbon.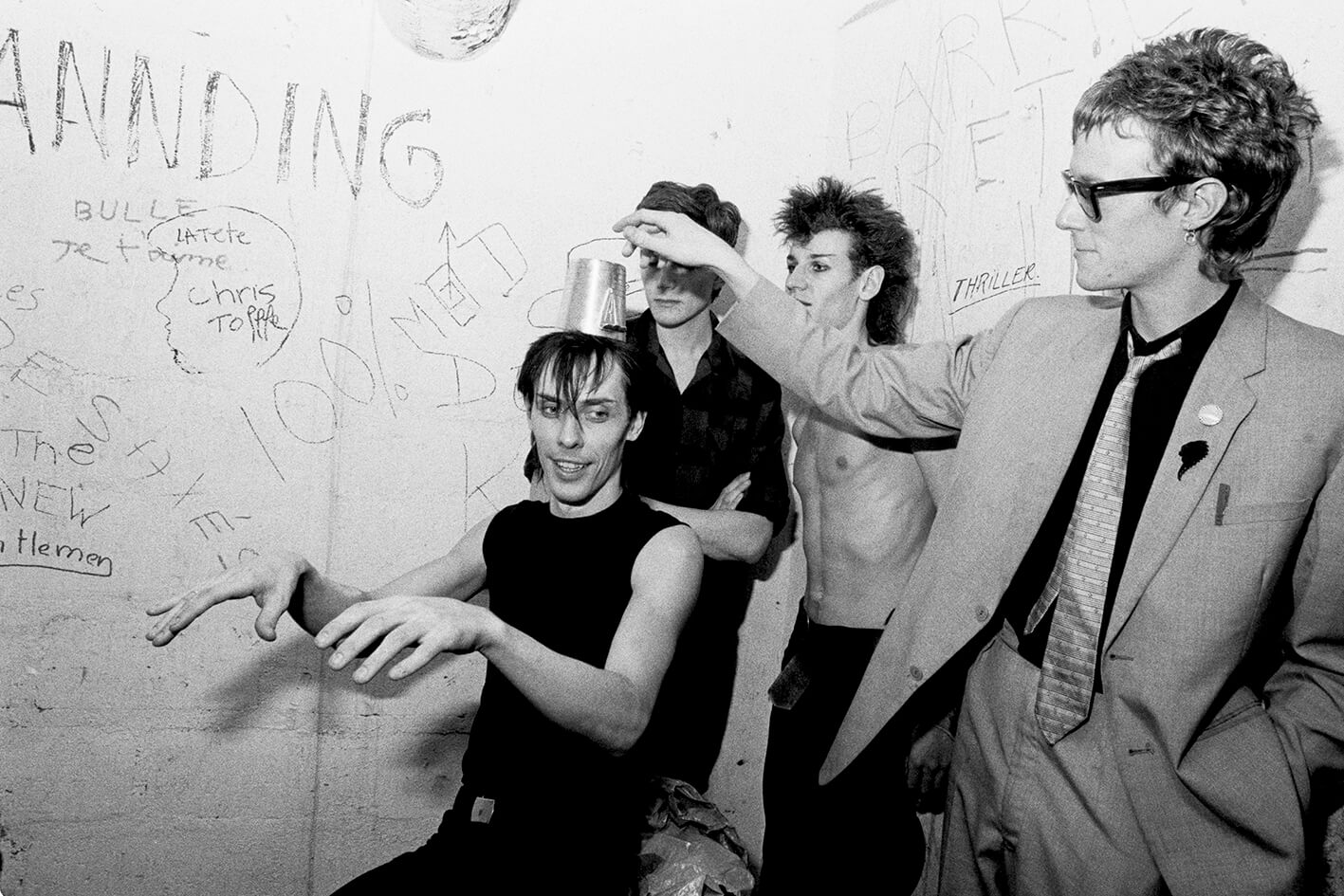 Backstage Rose Bonbon Groupe BAUHAUS Peter Murphy, Daniel Ash, David J, Kevin Haskin le 3 décembre 1981
During this period Jeanluc Buro collaborated as a photographer-journalist with the general and musical press of the time: Best, Rock'n Folk, Libération, Actuel, Jardin des modes, and various Fanzines etc… He also contributed to vinyl record covers: Virgin Prunes (Hérésie box set), Willy Loco Alexander and The Confessions for the mythical record company New Rose.
2017 November 17, 18, 19
Anvers aux Abbesses  dans le cadre des Ateliers portes ouvertes
Marks of life, vintage from 80's, parties and Rock'n roll attitude from Paris and London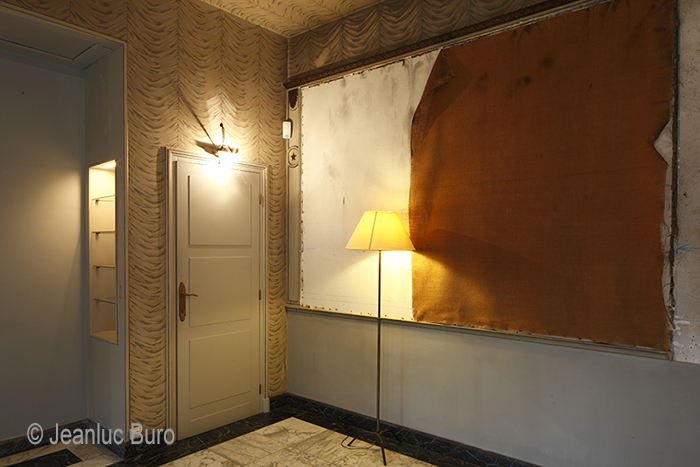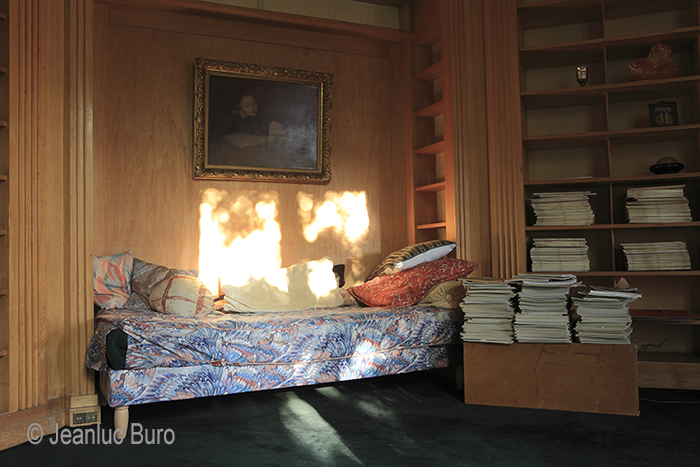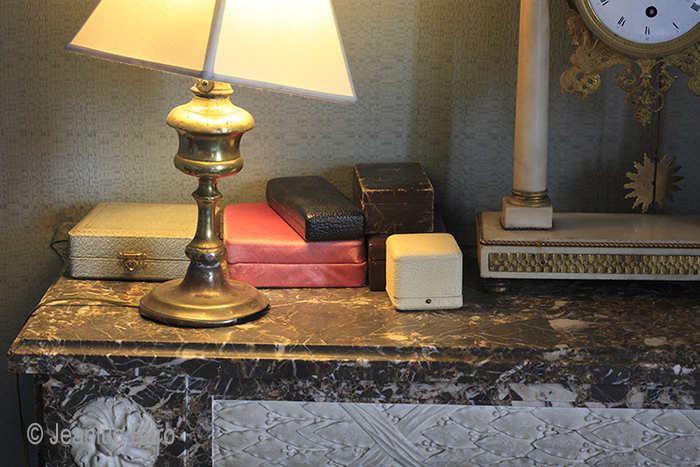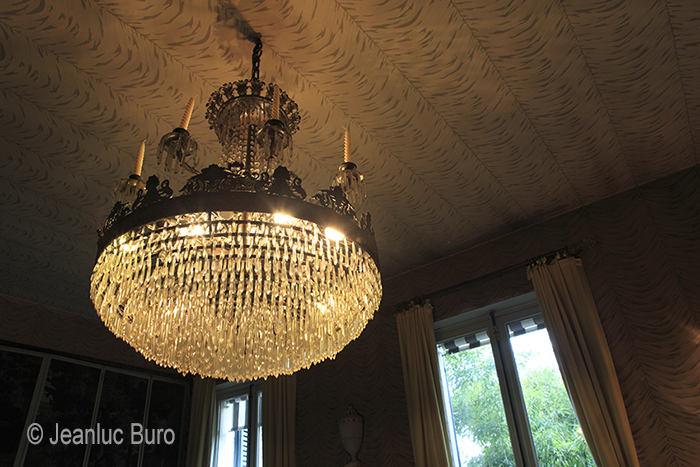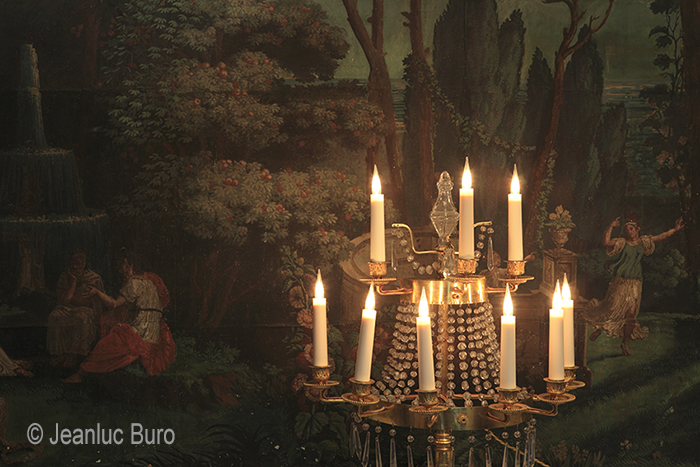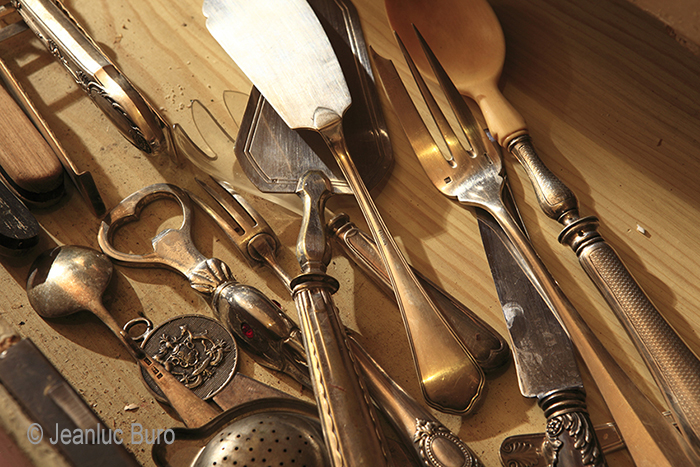 ---
2016 February 9 – 21
Alisa Gallery introduce « Nightclubbing »
collective exhibition  in Point Éphémère Paris 75010
Vernissage mardi 9 Février 2016 à partir de 18h30
Performance sonore à 19h30 puis 20h30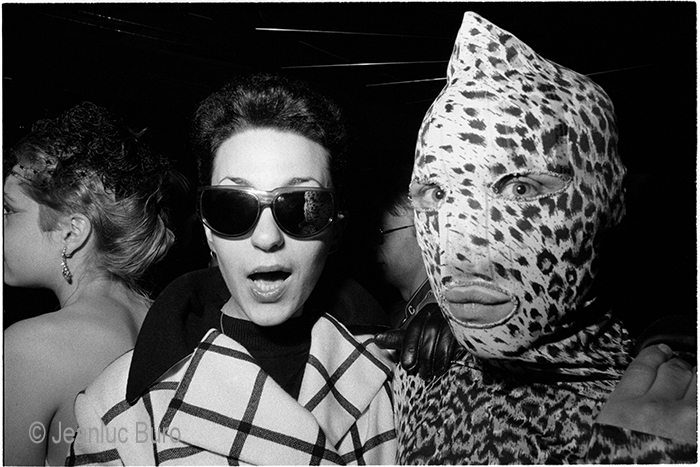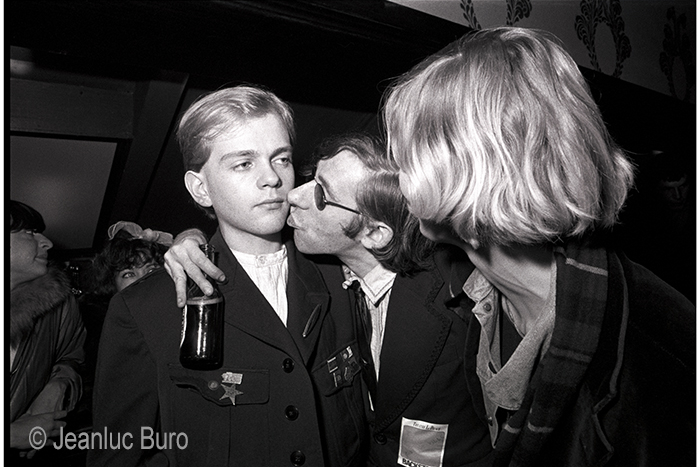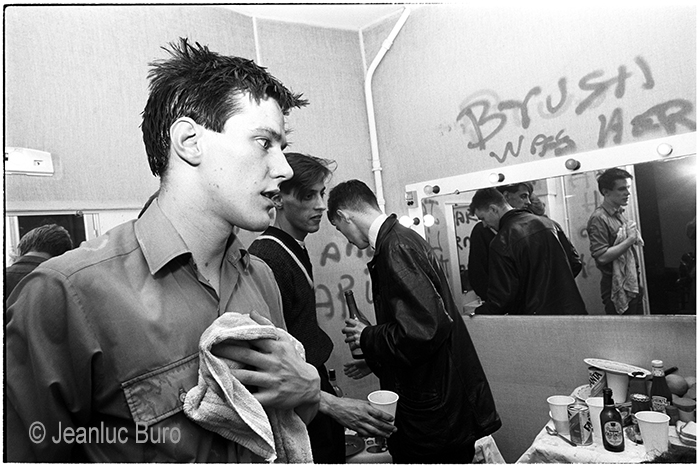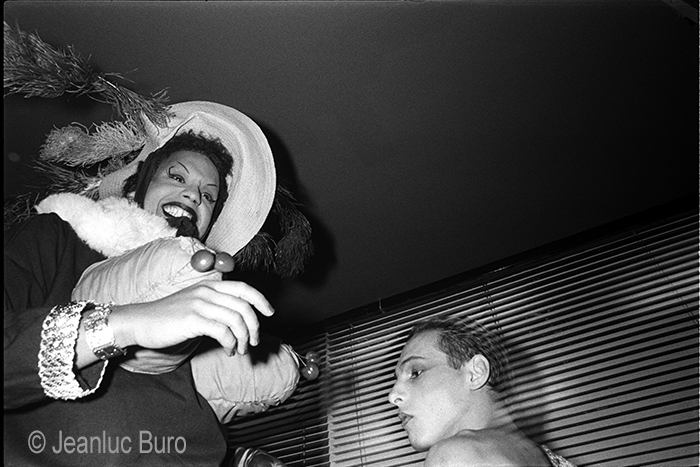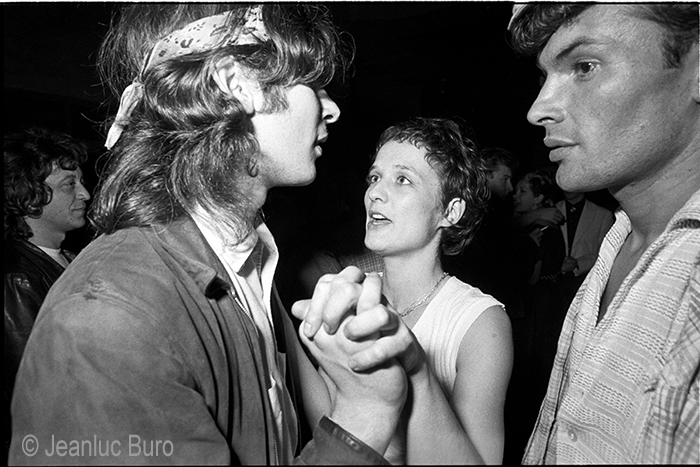 Les photos proposées lors de cette exposition ont des valeurs communes : elles montrent des corps en mouvement, des jeunes gens avides de s'amuser, conscients de leur insolente beauté (la plupart des protagonistes se sont par exemple « mis sur leur 31 » afin qu'on les remarque, arborant leurs meilleurs look, coupe de cheveux et attitude). Ces lieux finalement restreints que sont les clubs sont imprégnés d'une envie de liberté si puissante qu'elle en devient palpable, d'une fureur de vivre que ces adolescents et jeunes adultes veulent nous montrer, à la fois insouciants et conscients de la fugacité de la jeunesse, fureur de vivre. De ces photos se dégage une sorte d'esthétique de la spontanéité. Rechercher le beau dans l'ordinaire. Faire sens avec ce qui se passe maintenant. Tous les photographes capturent cette énergie et ces instants universels et les rendent, par leurs clichés, intemporels.
Ces photos témoignent de signes, codes et expressions qui nous renseignent sur notre époque et notre société. Passionnant support pour capter une énergie, les corps qui dansent, s'oublient, se saturent, les photos sont à la fois des reportages, des "portraits d'une génération » et ce qu'on pourrait appeler des "symphonies élégiaques" sur le corps adolescent, corps en apprentissage, libre et pulsionnel. Il s'agit de capter le moment présent, l'instant d'une soirée, dans un but documentaire ou d'archive.
Les différents photographes de cette exposition tendent à montrer une partie du milieu qu'ils fréquentent, de leur communauté. C'est une sorte de témoignage générationnel. Ce qu'il s'y passe, d'un point de vue culturel, est souvent passionnant.
Photographes : Jean-Luc Buro, Holly Falconer (UK), Victoria Lentaigne (UK), Chill Okubo, Marie Rouge, Thomas Smith, Hannibal Volkoff
Point Ephémère  Paris 75010