Courtesy Les Inrocks © 2016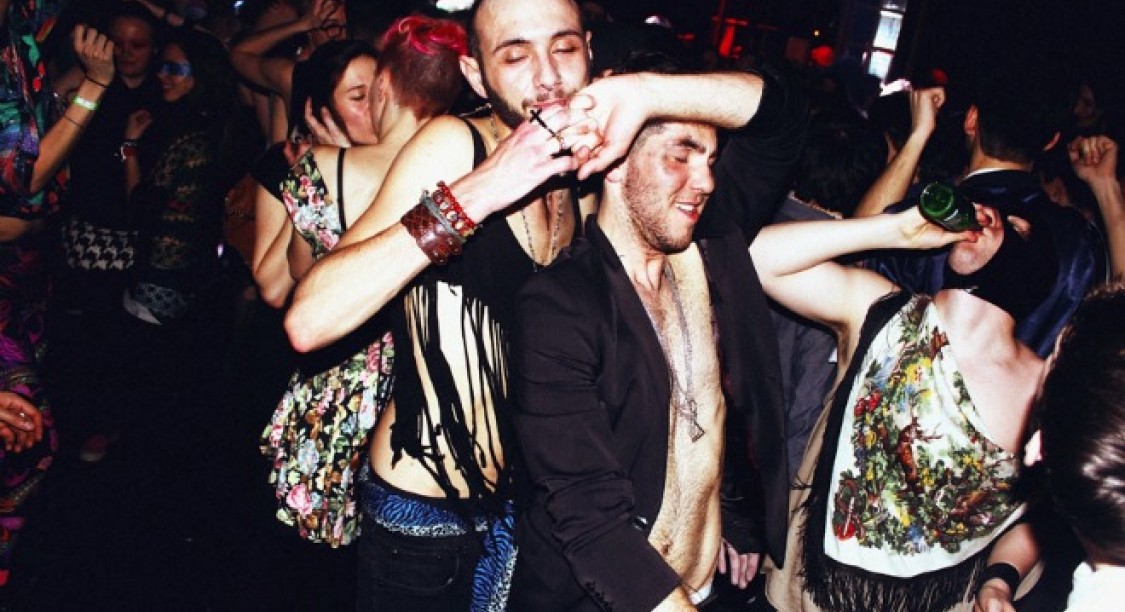 Où est le cool ?
Expo Nightclubbing : 30 years of night parties from le Palace to the Wet For Me
05/02/16 14h59

From February 9 to 21, the
Alisa Gallery
presents "Nightclubbing". A collective photo exhibition that shows us thirty years of unbridled parties in London and Paris, from the Bains Douches to the Wet For Me. On this occasion, we asked four photographers to tell us about their evenings.
What happens at night in the clubs? Seven photographers have explored this shady environment from the mythical Palace and Bains Douches parties in the 80's to the queer parties of the 2000s, the Flash cocotte, Wet For Me, etc. Their photos, gathered for the Nightclubbing exhibition, have in common to show "bodies in motion, young people eager to have fun, aware of their insolent beauty", reports the Alisa Gallery in the press release of the exhibition. Above all, they are a fascinating testimony of the looks, codes, subcultures and atmospheres that cross our society. To find out more, we asked four photographers to tell us about the evenings they shot.
The 80's, the golden age of partying
Jean-Luc Buro frequented and immortalized the Parisian nights of the 80s. He describes this period as a kind of golden age of partying. At a time when "AIDS had not yet taken its toll" and when, because of the financial boom, "money was flowing", he recalls, "You could go three or four nights in a row at night". There were "crazy" parties in clubs like Le Palace, Les Bains Douches, where punks and bourgeois, straight and gay, were mixed together. There were also lots of fancy dress parties where people dressed up.
As in London, where "the counter-culture is much more important", you could easily meet and access the artists: Etienne Daho, Téléphone, Les Rita Mitsouko… The rock bands joined the party people after their concert. And "Gerard Garouste who had made the decor of the Palace was there every night", says the photographer. According to him, parties are just as unbridled today, with the difference that they serve mainly to "forget the catastrophic political and ecological perspectives".