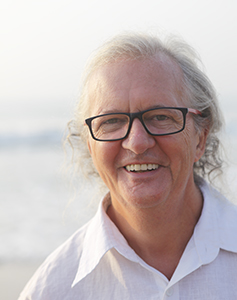 At the Fine Art school (Beaux-Arts) in Rouen (Normandy) JeanLuc BURO attended the drawing class. He then moved to Paris and joined the class of Henri Alekan (DOP) at the IDHEC (Institut des Hautes Etudes Cinématographiques) There he also studied the black and white argentic photography printing with Jean Dieuzaide (co-founder of the Arles International photography meetings), JeanLuc BURO studied 17th and 18th century European paintings at the Louvre.
If the study of still life gave him the basis of light and composition, he felt attracted to portrait and human experiences.
Photo reporter since the 1980's, Jeanluc BURO produced many portraits of rock stars and people of the cultural scene in Paris and London for the women's press and musical press : Madame Figaro, Femme, Elle, Jardin des modes, Best, Rock'n Folk, Libération, Actuel, l'Express, Télérama, Vogue, Women's Wear Daily.
Nowadays Jeanluc BURO turns his experience towards actors of the economy or culture, through sensitive portraits and sociological reportages.
He travels regularly to India where he questions the confrontation between modernity and spiritual tradition. He also produces contemplative videos and short films.
Jeanluc BURO revolves around the field of contemporary creation.