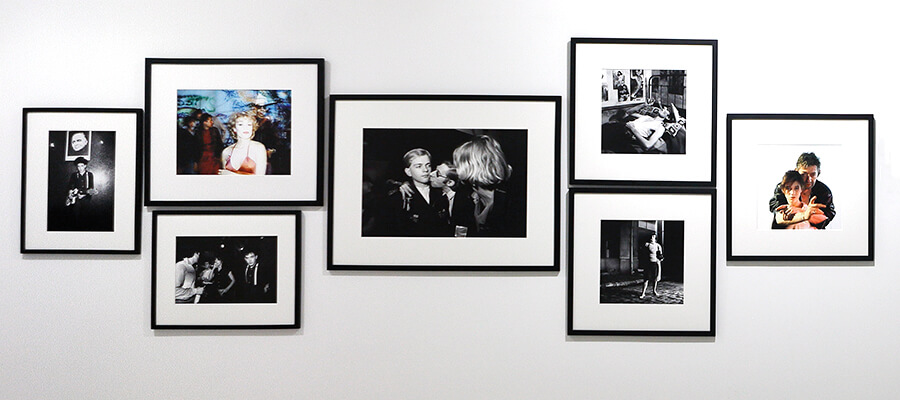 To see in colour is a delight for the eye but to see in black and white is a delight for the soul.
 Andri Cauldwell
*non-contractual presentation photo
You can acquire guaranteed digital inkjet collector's art prints for a period of approximately 110 years.
(under normal conditions of exposure: indoors, under glass and away from direct sunlight, humidity and heat).
Printing: The print is made under my control by the professional laboratory PICTO Bastille de Paris.
on Canson Platinum Fibre Infinity 310 g & Canson Baryta 310 g paper.
The Epson P20000 printer is of the latest generation with pigment inks.
I validate each print very carefully:
Each copy is signed, dated and numbered on the back;
An authenticity certificate is provided with each print.
Copies: Each image is printed in only
• 10 copies numbered from 1 to 10/10 all formats
• or 5 copies numbered from 1 to 5/5 all formats
• 2 artist copies numbered EA from I to II / II all formats
As original works, they benefit from the reduced VAT rate, currently 5.5% in France.
Print Size: The image is a few cms smaller than the paper size, for framing and ease of handling.
Shipping: The print will be sent alone, (in a tube protected by tissue paper).
or framed with off-white matting (flat cardboard)
Prints will be delivered to you in Paris, sent to your home by colissimo® for France
or the carrier best suited to your destination UPS or other.
Normal delay is one week for France, 10 days abroad. It can be increased due to Covid19.
Warranty: Any print damaged in shipping will be replaced after proof of damage has been obtained.
For any particular request, an estimate will be sent to you by email, please contact me jeanlucburo(at)gmail.com
Available archives :
Alan Vega, Antena, (les) Bains Douches, Banlieue Est, Alain Bashung, Bahaus, Alain Bizos, Jean-Luc Buro, Bush Tetras, (les) Civils, the Clash, the Cramps, the Cure, Daniel Darc, Dépèche mode, Jean-Pierre Dionnet, Duran Duran, Durutti Column, Etienne Daho, Edith Nylon, Fabrice Emaer, Charlotte et Serge Gainsbourg, Guy Ribes, Jalon, Jack Lang, Jenny Bel'Air, Jo Lemaire, Le Palace, Kass Product, Kraftwerk, La Souris déglinguée, Liquid Liquid, Marc Seberg, Elie Medeiros, Mink de Ville, New Order, Le Rose Bonbon, Nico, Klaus Nomi, OMD, Oberkampf, Orchestre rouge, Passions, Paul Haig, Pauline Lafont, Plasmatics, Psychic TV, Throbbing Gristle, Purple Heart, Ramones, (les) Rita Mitsouko, Sapho, Snakefinger, Téléphone, the Meteors, the Undertones, Theater of Hate, Tom Verlaine, The Troggs, Tuxedo Moon, Virgin Prunes, more …